Greetings
In today's world, the plant engineering industry requires assurance of maintenance and service because once an accident occurs, there is just too much to lose. Therefore, we make it our job to solve the following problems:
The problem of transferring technical strengths in line with the current mass retirement of Japan's highly-skilled baby boomers.
Due to manufacturer discontinuation of production and organization scale-downs, the large number of rotating machines in operation, without expectations for after-sales service, are left unchanged.
Adequate repairs cannot be made because of reductions in maintenance and service budgets, repair time-frames, etc.
Even self-owned mechanical equipment is in a virtual state of so-called "dependence on others."
In consideration of such a dire situation, we, as a team of mechanical engineers, started our company with the aim of becoming "the family doctor of high-speed rotating machines." Integrating diagnostic technology as a nurse practitioner, condition assessment technology as a diagnostician, engineering technology as a surgeon, and maintenance and service technology as a healthcare management specialist, we take pride in our hands-on approach to machine repair just like people care.
As a specialist in repairs for high-speed rotating machines, our employees will continue to further efforts in acquiring maintenance and service knowledge and improving assembly skills in order to accurately respond to customer demands.
KBK Engineering Co., Ltd.
Company Philosophy
Company's philosophy
1.A company that is creative
2.A company that is adaptable to changes in business conditions
3.A company that offers an enriching work environment
Company Principles
Company's principle
We pursue and place our value on:
1.Keep asking "What does true service mean to customers?"
2.Keep evolving the level (areas) of the company and employees one step further ahead.
3.Keep deepening our technology and strengths in our fields of expertise.
Company Profile
Company Name
KBK Engineering Co., Ltd.
Established
June 2008
Capital
10 million yen
Location

Head Office:

6-7-19, Nakase, Kurashiki City, Okayama 712-8051, Japan
Tel. +81-(0)86-450-4577 / Fax. +81-(0)86-450-4578

Higashizuka Factory:

3-24-28, Higashizuka, Kurashiki City, Okayama 712-8044, Japan
Tel. +81-(0)86-441-4572 / Fax. +81-(0)86-441-4573

Summary of Business
Diagnosis of high-speed rotating machines (decanter centrifuges, etc.) and in-factory overhaul and maintenance Based on our mechanical engineering knowledge, we are a certified maintenance and service company of major manufacturers in Japan and overseas who has earned a reputation for quality service with more than 50 years of experience in machine maintenance and service cultivated at Kurashiki Boring Kiko.
Main Customers
Mitsubishi Heavy Industries Environmental & Chemical Engineering Co., Ltd., Tsukishima Kikai Co., Ltd., Hiroshima Metal & Machinery Co., Ltd., Tanken Seal Seiko Co., Ltd., Sulzer Daiichi K.K., etc.
Main Equipment

Overhead traveling crane 2.8t × 4
Pit 3m (D) × 4m (W) × 3m (H)
Power receiving equipment 200V × 1200A × 230KVA
Surface plate 4m × 20m
Washery 2m × 4m
TIG welding machine
Press 50t / 40t /20t
Drilling machine
Screw polishing machine
Hydraulic unit
Three-dimensional measuring machine

Qualifications

ISO9001:2015 (Head Office Factory, Higashizuka Factory)
"Machine and equipment installation work" License no. 23470 given by the Governor of Okayama

Machine maintenance technicians

Mechanical maintenance work, 1st class/2 persons
Mechanical maintenance work, 2nd class/2 persons

Partner Company
Kurashiki Boring Kiko Co., Ltd.(http://www.kbknet.co.jp)
Map
Head Office
Address
6-7-19 Nakase, Kurashiki City, Okayama 712-8051, Japan
Check on Google Map
Tel.
+81-(0)86-450-4577
Fax.
+81-(0)86-450-4578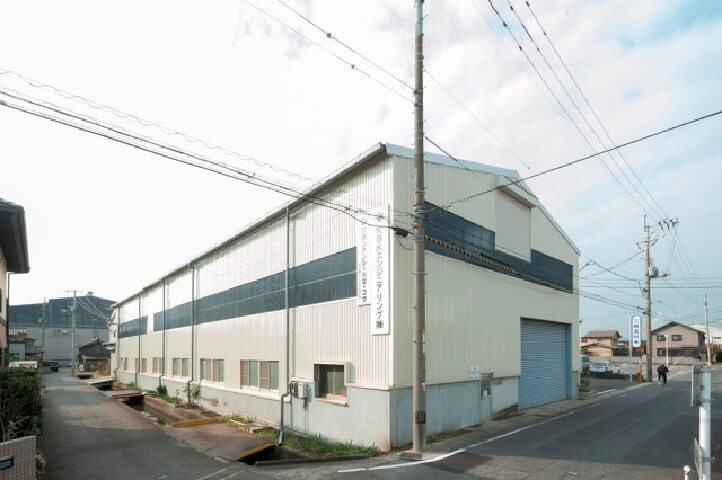 Higashizuka Factory
Address
3-24-28 Higashizuka, Kurashiki City, Okayama 712-8044, Japan
Check on Google Map
Tel.
+81-(0)86-441-4572
Fax.
+81-(0)86-441-4573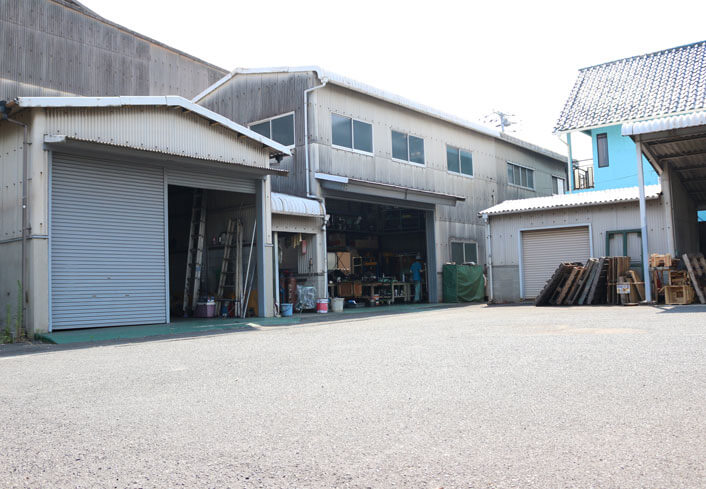 History
| | |
| --- | --- |
| 2005 | Launched "Engineering Business Division" as Kurashiki Boring Kiko Nakase Factory in Nakase, Kurashiki City |
| 2008 | Spun off Engineering Business Division to establish "KBK Engineering Co., Ltd." |
| 2009 | Acquired general construction industry license for "machine and equipment installation work" |
| 2010 | Acquired "ISO9001:2008" certification |
| 2015 | Higashizuka Factory opened |
| 2017 | Acquired "ISO9001:2015" certification |